ESG ratings and awards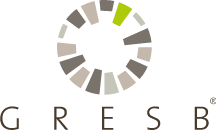 GRESB
Mobimo received the "Green Star" award (3 stars) in the 2023 assessment with 81 points for both the standing investment and the development with 87 points. Mobimo thus remains in the top group of GRESB participants in the peer group comparison.
GRESB is the leading industry-oriented organisation for assessing sustainability performance of real estate portfolios worldwide.

MSCI
Mobimo has been rated AAA since the 2022 financial year (on a scale from AAA to CCC). This above-average rating places Mobimo among the best companies in the industry. MSCI ESG Ratings aim to measure a company's management of financially relevant ESG risks and opportunities. They use a rules-based methodology to identify industry leaders and laggards according to their exposure to ESG risks and how well they manage those risks relative to peers.

Inrate
Mobimo has an overall rating of B (on a scale of A+ to D-). The positive environmental impact is mainly due to the energy efficiency certifications. Inrate is a leading independent sustainability rating agency active in Europe. Their mission is to be an integral part of the global financial infrastructure by providing sustainability intelligence that allows capital markets to redirect investment flows toward a more sustainable economy.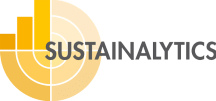 Sustainalytics
Mobimo has an ESG Risk Rating of 14.6, which corresponds to low risk. This excellent ESG rating from Sustainalytics places Mobimo among the best companies in the industry. Sustainalytics is a leading independent ESG and corporate governance research, ratings and analytics firm that supports investors around the world with the development and implementation of responsible investment strategies.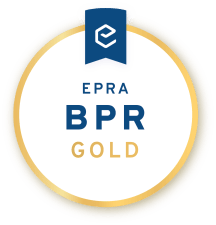 EPRA European Public Real Estate Association
With the sustainability standards and ratings it uses, Mobimo follows the recommendations of EPRA (for GRI and GRESB) and thereby meets the new requirements for enhanced, integrated reporting in the real estate sector. Mobimo reports its key performance and cost metrics in accordance with the Best Practices of the EPRA Reporting and Accounting Committee and wins the Gold Award again in the 2022 financial year.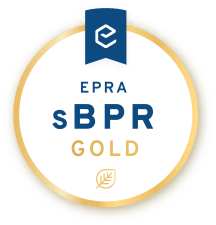 EPRA sBPR
The EPRA sBPR Award is presented annually to the companies with the best sustainability reports, with the aim of improving the standards and consistency of sustainability reporting for listed real estate companies throughout Europe. Mobimo submitted its first-ever EPRA Best Practice Recommendations Report for the 2017 financial year and earned the association's highest distinction, the EPRA sBPR Gold Award. Mobimo's sustainability report also received the Most Improved Award. Mobimo's sustainability report also won the EPRA sBPR Gold Award in the subsequent financial years 2018 to 2022.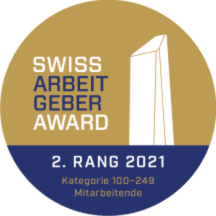 Swiss Arbeitgeber Award
The "Swiss Arbeitgeber Award" is the most meaningful award for assessing employer attractiveness. In 2021 Mobimo came in second in the category of companies with 100 to 249 employees.