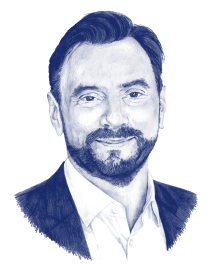 What we provide is space. Either to work or to live. To rent or to buy. We're delighted that you're interested in our offering.
Gerhard Demmelmair, Head Portfolio and Transactions
We create the spaces, our customers fill them with life. This symbiosis produces what we stand for: spaces for living.
Living - Buy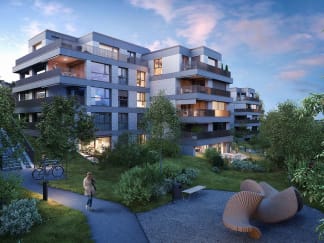 Aura, Horgen: Condominiums overlooking the lake
38 premium properties are being built in Horgen. The modern living spaces consisting of 2.5 to 4.5-room apartments are split between three multi-family buildings. Whether they pick an apartment on the ground floor, upper floors or attic level, all future residents will enjoy a wonderful view of the surrounding countryside from their garden patio, balcony or terrace thanks to their fantastic hillside location. From the upper floors, they'll even be able to see all the way to Lake Zurich.
Office/Commercial/Retail - Rent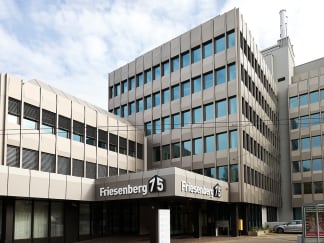 Friesenbergstrasse 75, Zurich: a very special property
Friesenberg 75 is a fantastic commercial property in a central location. This property was given a comprehensive renovation in mid-2020 on both the exterior and interior and now has a completely new look. Friesenberg features a professional reception area that offers tenants a range of services. The shared cafeteria, terrace and parking spaces around the building and in the underground car park complete the overall package.
Current offers