Build your future with us
Are you looking for entrepreneurial freedom and development opportunities? Do you want to build your future with us? Are you enthusiastic about real estate, with the ambition to be one of the best? We employ around 170 people at our locations in the German- and French-speaking part of Switzerland and we are always looking for the best people for Mobimo!
Apprenticeship at Mobimo
Mobimo trains one commercial apprentice in real estate management every year. They learn about every stage in the real estate value chain, with a particular focus on property management.
Benefits
Market-oriented, gender-neutral salaries x 13
Annual bonus and placement premium
Meal allowance for all employees
Free mobile phone, garage space and drinks
Gifts for anniversaries and other events
Generous contributions to education
Annual work, part time, home office, five weeks holiday, holiday purchase
Generous maternity and paternity leaves (up to 180 days/20 days)
Frequent employee parties and team events
Pension fund with flexible employee rates, management insurance
Sick pay insurance fully paid, accident insurance in private section
Ergonomic workplaces
The "Swiss Arbeitgeber Award" is the most meaningful award for assessing employer attractiveness. Mobimo came in second in the category of companies with 100 to 249 employees.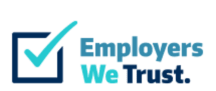 This label is awarded to companies that set themselves apart through the high appreciation that they demonstrate for their employees.
The Code of Conduct sets out the principles
that we follow in our business activities.
HR contact