A giant in the Swiss real estate market
Mobimo Holding AG was founded in 1999 in Lucerne and has been listed on the SIX Swiss Exchange since 2005. Market capitalisation and the size of its portfolio make it the fourth largest Swiss real estate company.
Share
The registered shares of Mobimo Holding AG are traded on the SIX Swiss Exchange in Zurich and are listed in accordance with the Standard for Real Estate Companies.
Bonds
A total of six bonds are traded on the SIX Swiss Exchange. The total bond volume amounts to CHF 1,050 million.
Corporate Governance
For Mobimo, good corporate governance is a key element of business management. The company stresses the importance of leadership that takes responsibility for every aspect of its actions and creates lasting values.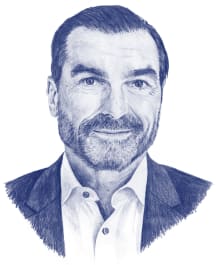 The Swiss Arbeitgeber Award is the most meaningful award for assessing employer attractiveness. Our excellent second place is both a confirmation and a motivation.
Acquisitions and transactions
Overview of the most important capital market transactions and acquisitions in recent years.
Investor service
As a listed company, Mobimo sends regular email updates to interested parties with all current and stock-related information. This service fulfils the SIX Swiss Exchange ad hoc publicity provisions (RLAhP) established 1 july 2021.